24 Jan

Winemaking: Blending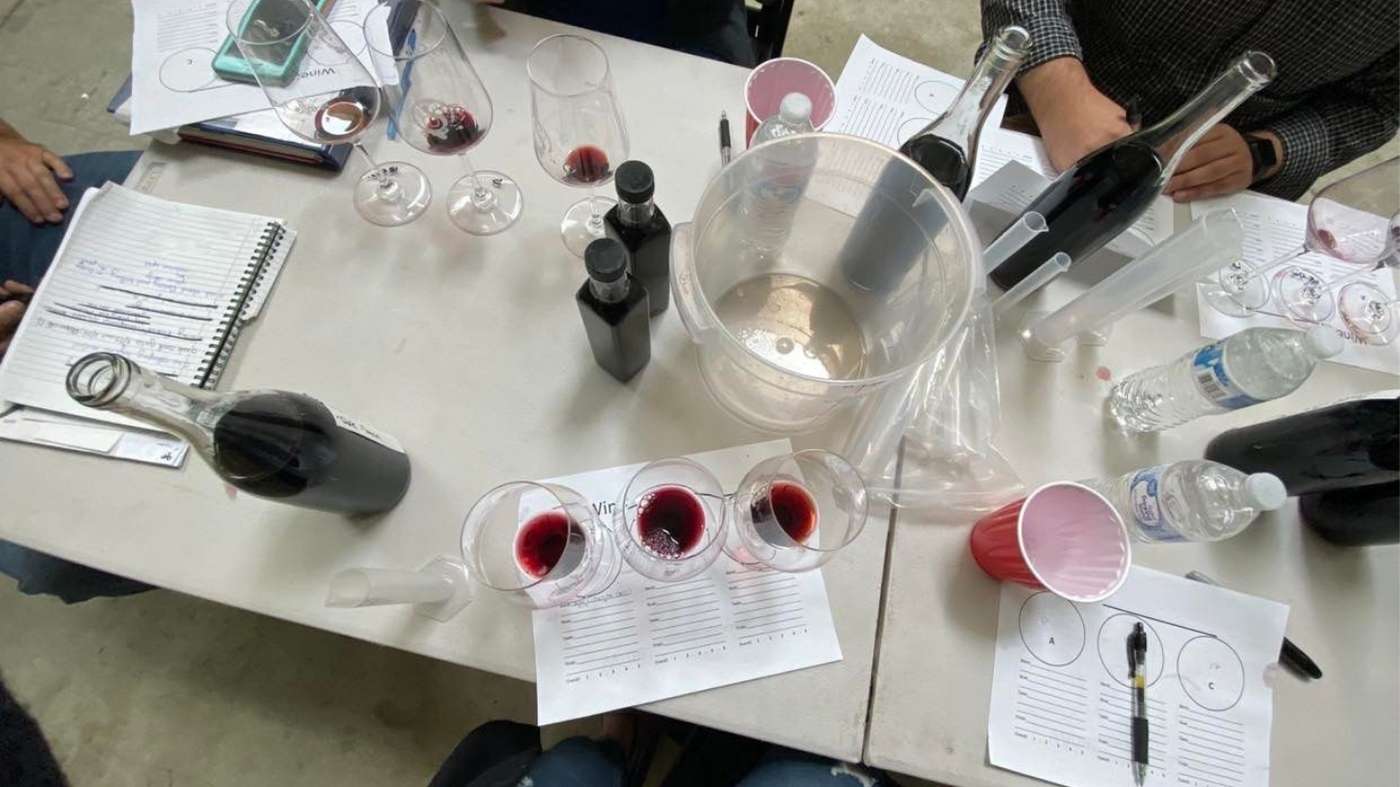 While initially, it was really important for Strey to make a name for itself in Ventura County, CA with wines that were 100% single varietal; whether it be Cabernet Sauvignon, Merlot, Zinfandel, or Syrah thing have changed. We have been proud of our big California style wines and have enjoyed sharing them in the tasting room. In 2013 our winemaker, Scott tried his hand at a blend, you may have heard of it? Slanted… at the time we weren't sure how our customers would react to a blend because some people have a very "snooty" attitude towards wine blends. You see, there is this idea that it's "easy" to make a good blend and it takes more skill to create a great single varietal. I can see why this idea is popular, however, it is important to note that wine is good, if you like it. There certainly are different expectations and bars to reach, as well as specific tasting notes that correlate to certain varietals, but ultimately, you should like what you're drinking. Strey wines have been awarded many times with gold, silver and bronze medals in various wine competitions, we still urge you to taste and make your own decisions.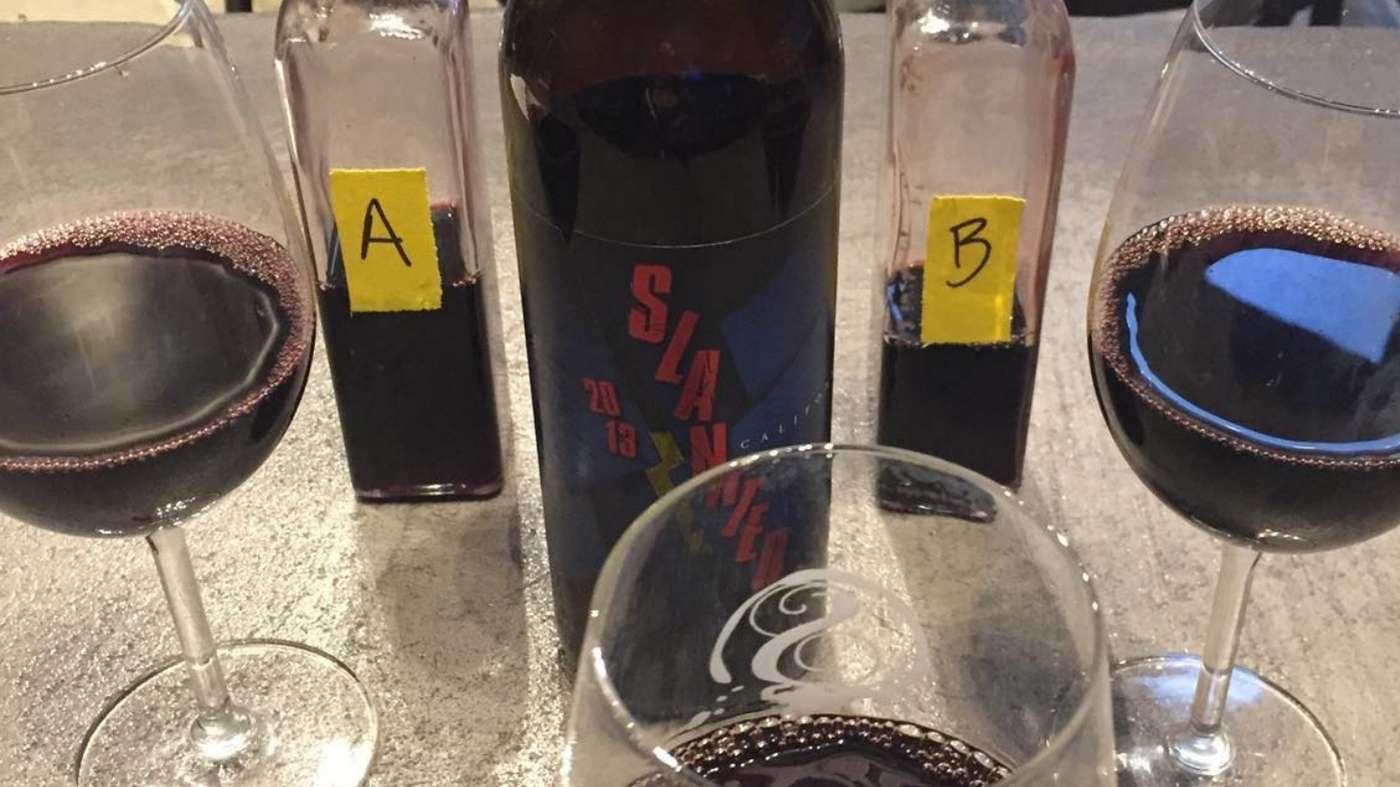 Often when you are drinking a wine that has a label with only one varietal listed, that isn't entirely true. Legally a winemaker can add up to 25% of another varietal to enhance the color, nose or mouthfeel. Over the years I have come to appreciate the way Scott knows which flavor profiles compliment each other whether it's choosing the tasting lineup, food pairing, or blending. Scott trusts his palate, and so do we. When we released our 2013 Slanted, a blend of Cabernet Sauvignon, Tannat, Syrah, and Zinfandel, we blew our own minds. I think that's when I started to become a believer in blending magic. In fact, thanks to such a widely loved wine, Scott began to experiment with other blends. Remember Cynder? That stacked, packed Barbera Blend? We also released a GSM (Grenache, Syrah, Mourvèdre) with a little twist, the Mourvèdre was a Rosé. It was such a lovely light GSM, and I personally held a place in my heart for it because during my first harvest at Strey, I helped out with the Grenache. That's when I learned not to wear cute clothes to work during Harvest. After our GSM, we created Slanted 2.0, and had our first "blending party". What is a blending party, you might be asking yourself? It's when the winemaker invites wine club members, employees and friends with wine knowledge to taste different varietals that have not been bottled yet. We also blend some of these wines together to make blends that we think are worth bottling.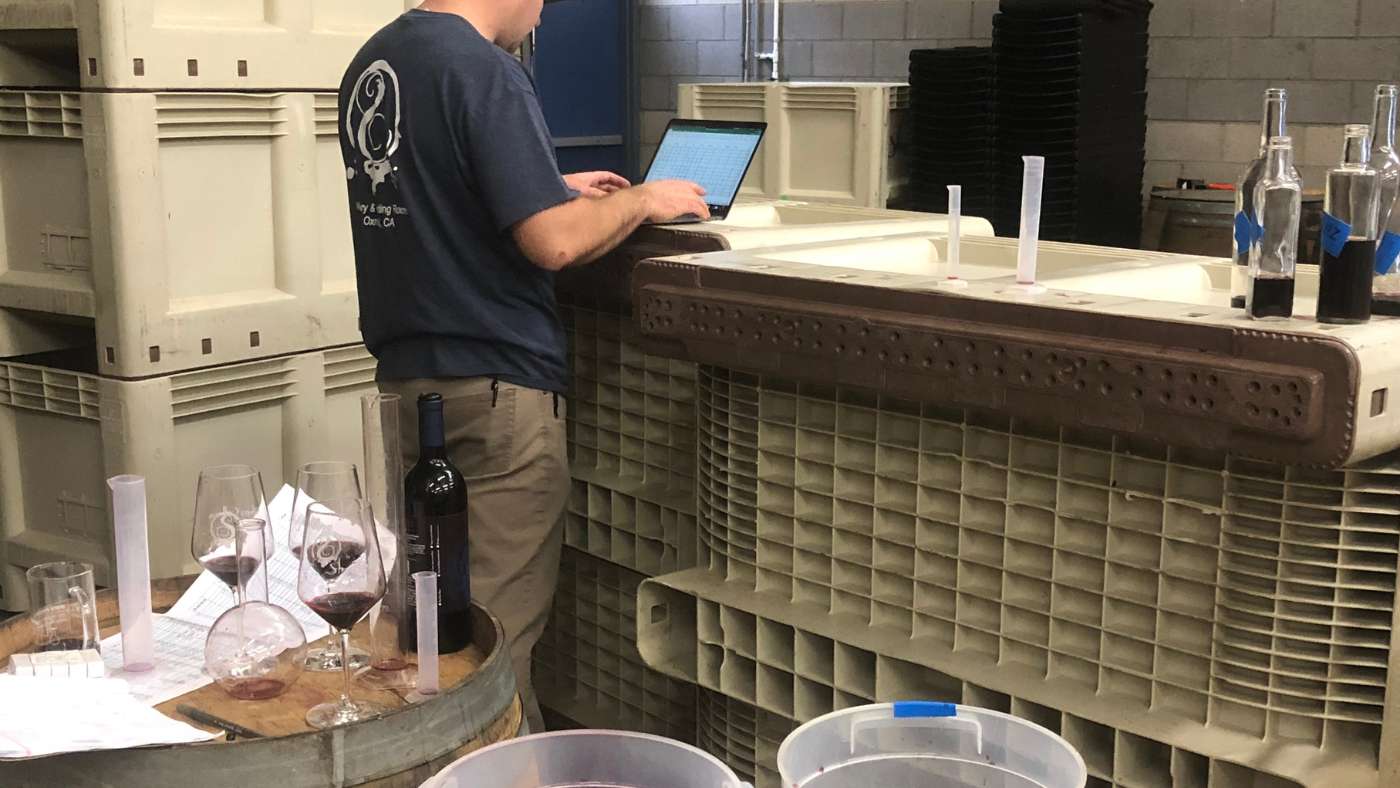 After many trials (and so much math you guys!), we bottled the top contestants and let them settle for a couple weeks. Over the next month or so, Scott, Katie and I took some time to open the blends, and taste them blindly (which means we numbered the blends, but none of us knew who had created which blend) to decide which blends were going to make the cut.
Since last harvest we focused solely on white wines, we decided to create a white blend that we will be calling Inclined (the perfect compliment to Slanted). This was such a fun day for me because months before I had helped Scott rack the whites, and tasted them when they were just weeks old. This time, while we tasted, I was able to take notes in order to write the labels for all the bottles, and weigh in on blend options. I can't wait to share these wines with all of you! It is so satisfying to be a part of each of the stages of wine making, and winery life. While my true love is writing, I am giddy about the opportunity to introduce you to these creations in the tasting room.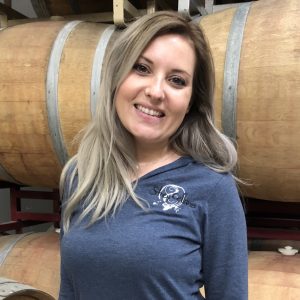 Author's Note: My name is Justine, and I have been a part of the Strey Cellars family since infancy. Responsible for various roles, my favorite has been penning their blogs. During the hiatus of the pandemic, I took a leap of faith and began blogging and writing for different niche websites. You can search them through my IG @justinethewitch. Strey Cellars is my home away from home and will surely be your new favorite Ventura County Winery. If this is your first visit to our blog, you'll notice that I write as if we are old friends because this is the energy of our winery. Visit sometime and see for yourself! If you enjoyed this blog, please share it with a friend. Cheers!