08 Feb

The Man, The Myth, The Legend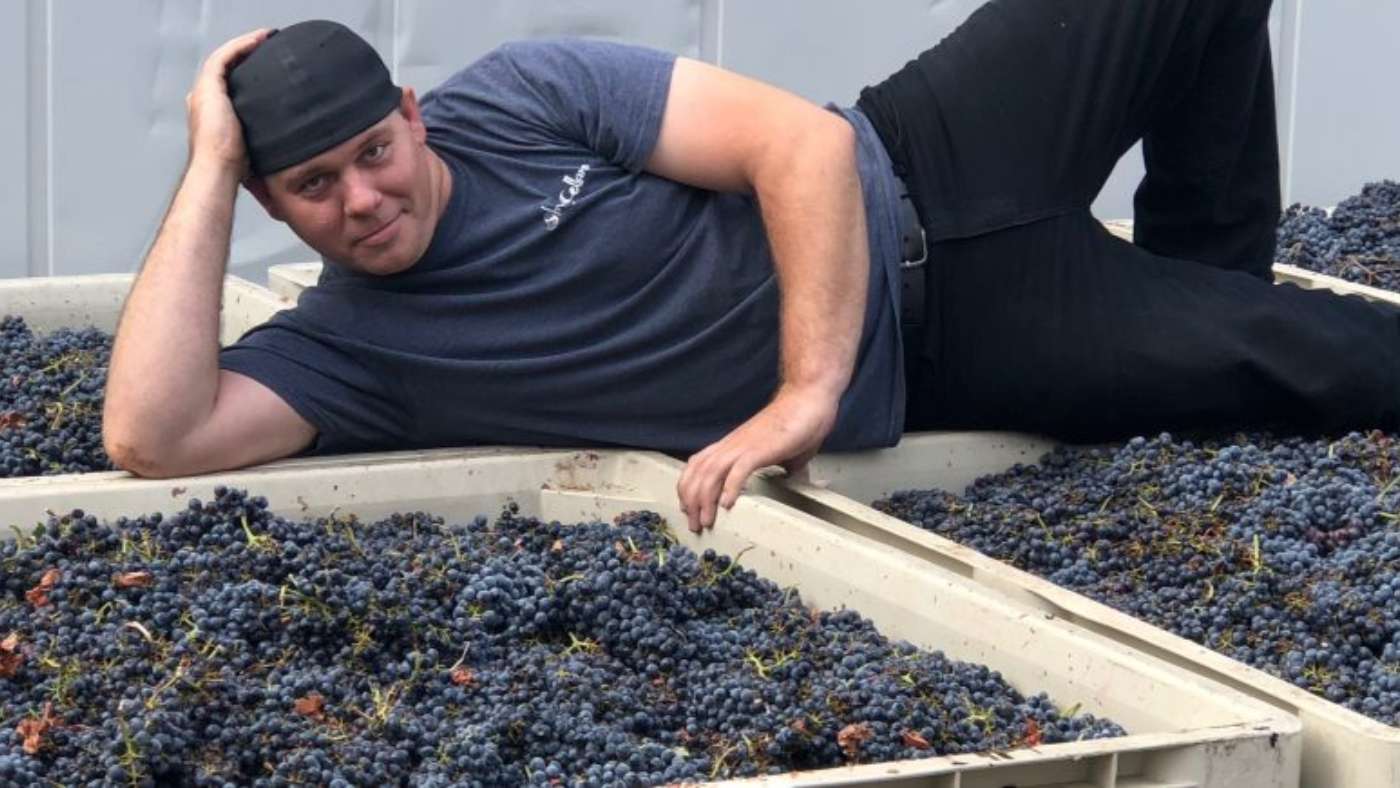 One of my favorite things about working at Strey, other than the delicious wine, is  Scott. For some of you he's a bit elusive, considering the tireless hours he puts in to bring us the wine we all love so much. I have the unique opportunity to actually spend time with Scott, usually this means we are stocking endless cases of wine, or sweeping and mopping floors, (Call me Cinderella) or setting up for events. Scott has a hard time watching other people work. Seriously, the man doesn't sit still. If he happens to see me doing a job that would be faster if two people did it, he's helping me in an instant. That's how my friendship with Scott began. Working side by side here and there became the perfect opportunity to ask the plethora of questions that roll around my brain surrounding wine, and wine making. (In true winemaker fashion, he often hands me a book.) Luckily this habit of mine has resulted in Scott and Katie inviting Husband and I over to taste a wine I had never tried (Nebbiolo), and more often than not we end up with a glass of wine, because, how can you talk about wine without drinking it? (Obviously I am drinking wine right now, never mind that it's 11am… In fact, you should probably pour yourself a glass before you continue reading. CHEERS!)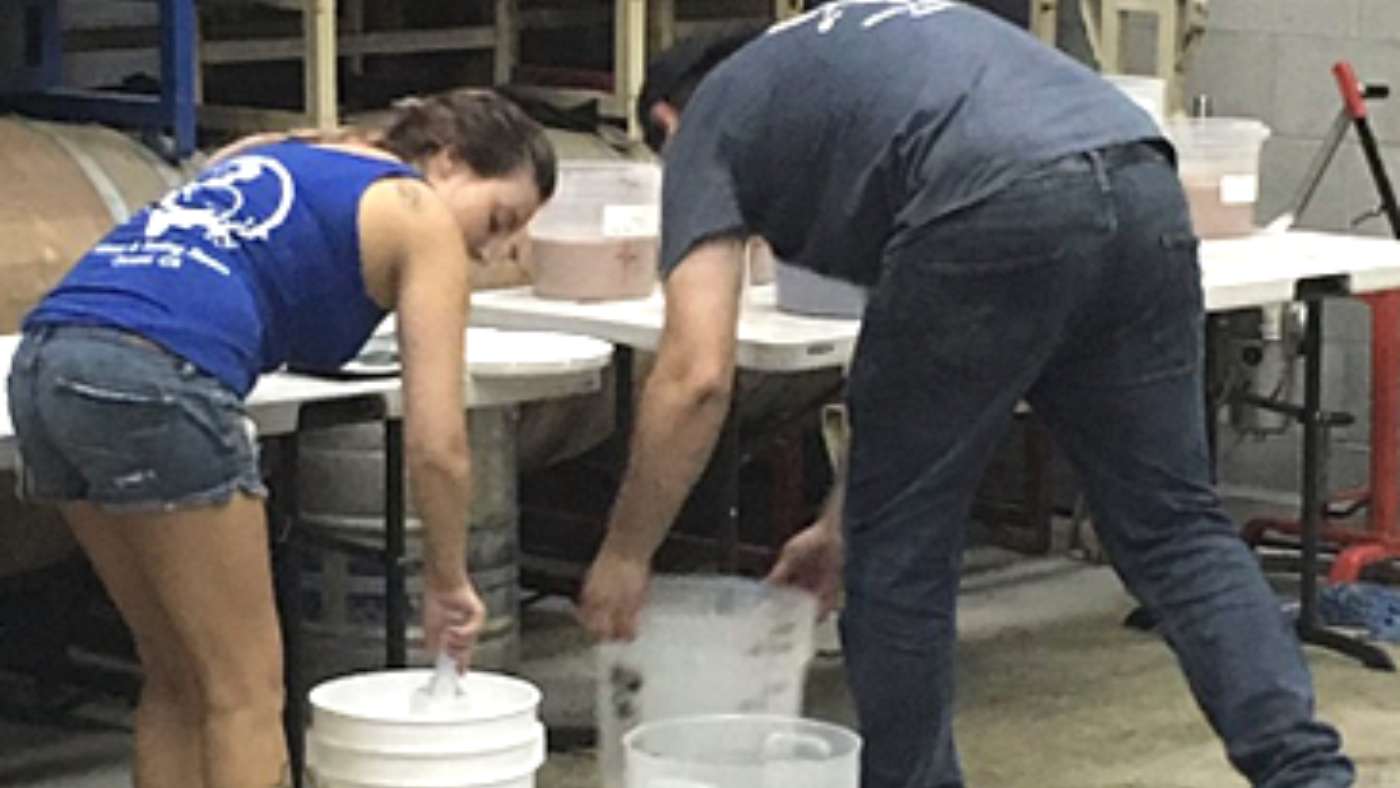 The rabbit hole of the wine world is deep and fascinating. Scott has so much knowledge and love for this profession. Honestly, you MUST love winemaking to be a winemaker, nobody in their right mind would choose a career that doesn't pay-out whatsoever for years, takes up every weekend and many many nights, requires you to put in physical labor, is time sensitive, messy, sticky and endless. Winemaking truly is a labor of love, and he never complains about it. There are weekends that I don't see Scott other than through the window from the tasting room because he's so busy racking. (Racking is when you remove the wine from the barrels, from a specific varietal, in order to clean out sediment, and mix the wine together in a big container so that once we get to bottling, each bottle tastes the same. Each barrel ages differently, and it's important for the bottles to taste consistent. This happens a few times a year per varietal, so, at this point it's happening year round because of the amount of wine we have in barrels.) He has even been known to camp out on the office couch, at the winery, because he works so late into the night, and has to be back bright and early to continue. This is why we rarely find Scott in the tasting room. He's only one person, and he's the only one he trusts to do the job. (And as helpful as Katie and I are, between the tasting room, and the babies, we have our hands full.) Occasionally he pops into the tasting room, but I suspect that's just when he needs a little break, he's usually back to the grind after greeting a few wine club members or customers.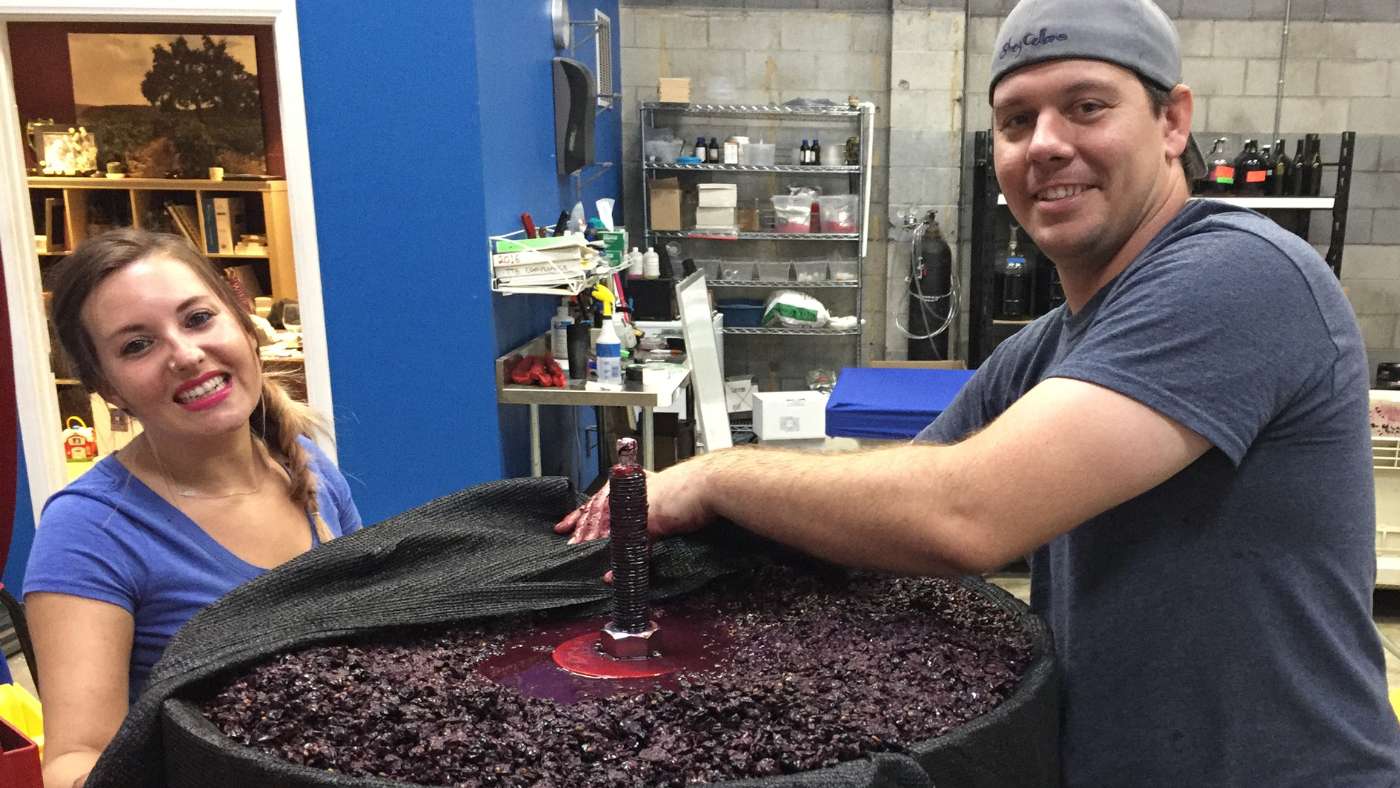 You might be asking yourself now, why would anyone choose to live this way? You might also have a deeper appreciation of our winemaker knowing the sacrifice he makes to realize his dream. Since when has anyone had a reason for love? They say love makes you do crazy things, Scott is a prime example. In 2007 Scott went wine tasting in Temecula with friends, he didn't have much interest or knowledge of wine, little did he know, this innocent trip would change his future. After leaving one tasting room and entering another, he tried to stop the person behind the bar from pouring him a Cabernet Sauvignon, saying, "I just tried one at the last place." When the tasting room barista heard this, she said, "No, you don't understand, depending on the winemaker, the region the grapes were grown and the year, wine with the same name will taste different." This blew Scott's mind. It opened up a curiosity that eventually turned into an infatuation, thus Scott's love affair with wine began.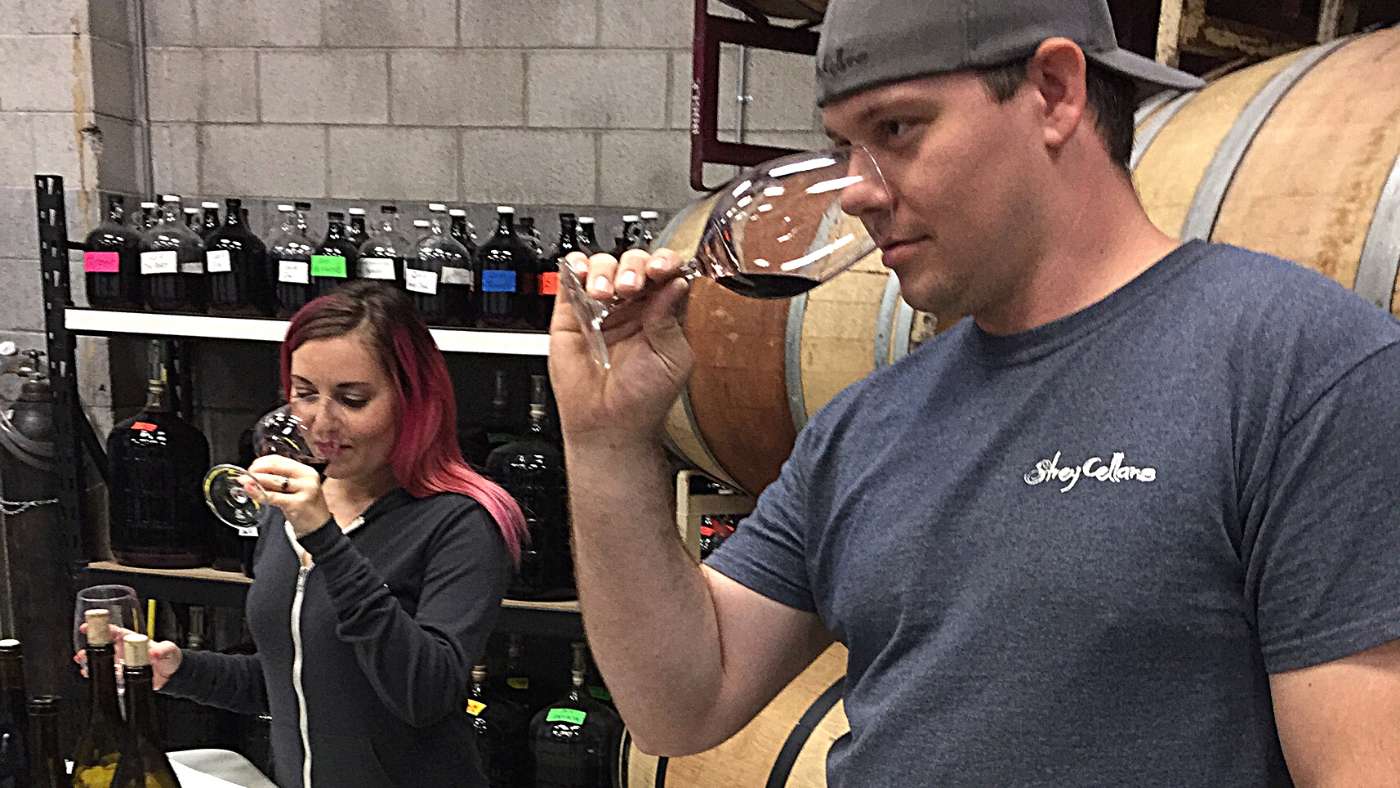 The following year while wine tasting locally, at Cantara Cellars in Camarillo, Mike Brown, the winemaker, gave Scott a tour. It was harvest season, and Scott asked if he could help. He came back at every opportunity he could, determined to get as much experience as possible. In 2009 Scott enrolled in a Wine Chemistry class and a Wine Analysis class at UC Davis. He also developed a relationship with Robert Wagner, who was making wine at Cantara at the time. When Robert opened Magnavino Cellars, Scott followed him and continued to learn the art of winemaking. In 2010 Scott bought his first two tons of grapes. Syrah grapes from Paso Robles and Zinfandel grapes from Lodi. Even though he worked full time in the film industry, he drove out to Oxnard daily throughout harvest to do punch downs. (After destemming and crushing the grapes, they sit in big bins and this is where chemistry comes in, Scott will add yeast and take temperatures, and measure brix… actually that part is usually mine or Katie's job when we are helping out, so Scott can focus on the bigger jobs. After you hurry up and do all that work, you wait, while you wait, the wine ferments, it actually gets kind of warm and forms a cap of grape skins on top. Twice a day until pressing, you "punch down" the cap and mix everything together.) This is some serious commitment, and I fully believe that Scott being a Leo with a rising Taurus gives him the love of ritual, the need for hands-on work, and most importantly, the loyalty. But that's just the astrologer in me. Scott doesn't believe in "that stuff", obviously.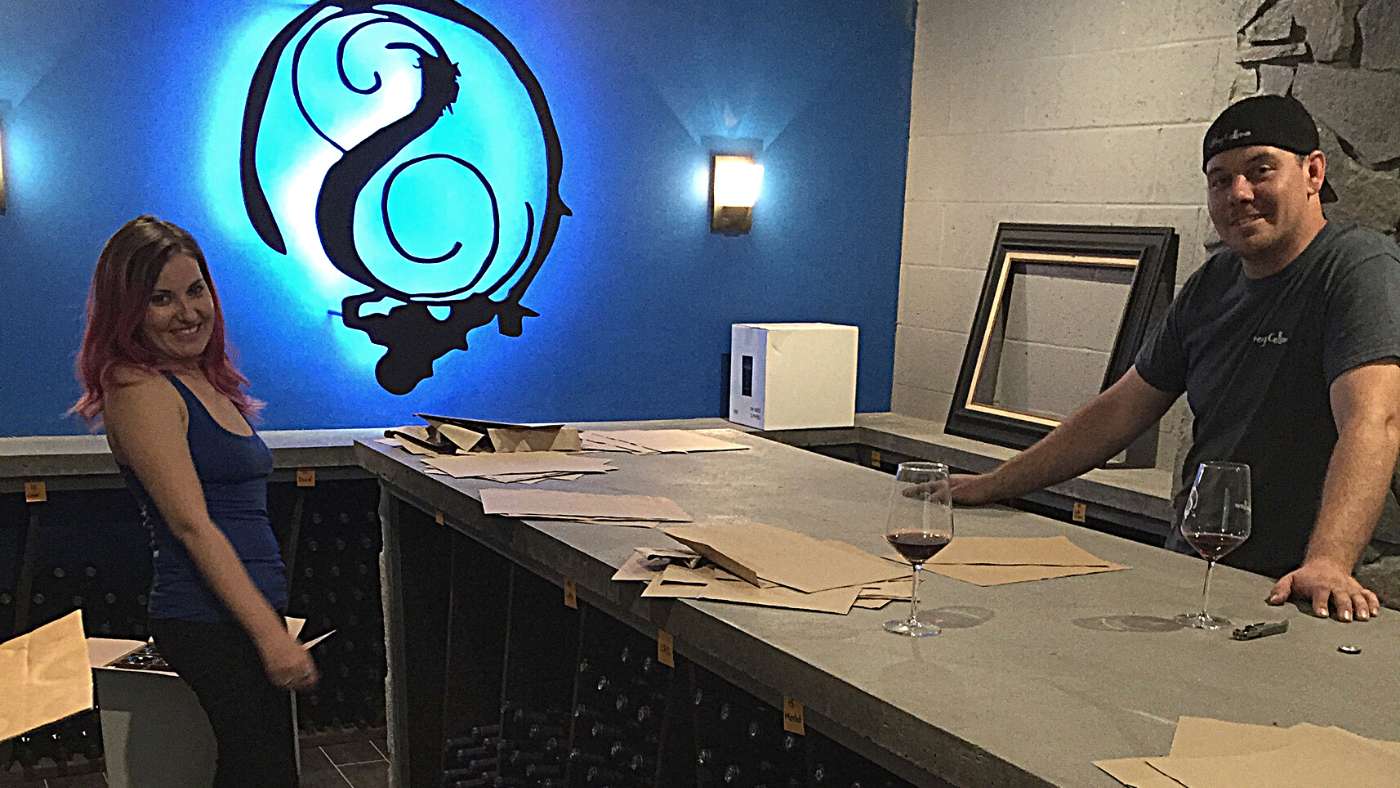 On Valentines Day 2014, Scott and Katie opened Strey Cellars with only six wines; five years later we have over 20 small batch limited edition varietals!!! In fact, over the years 11 of them have earned medals in wine competitions. Considering our growth, the winery has become more and more of a daily job, keeping Scott from the tasting room! Noticing this void of not having Scott's interaction and connection with our members we decided to choose one day per month for Scott to host private Winemaker Tastings in our Library Room. Giving him the opportunity to share his knowledge and giving you the chance to learn from the winemaker himself. These winemaker tastings will be held tri-annually in conjunction with our Wine Club Events. Not only will guests have an exclusive behind the scenes look at Strey, the chance to geek out, ask wine questions, and hear personal stories, but you will taste library wines and have a barrel tasting! (Library wines are vintages we have a very limited supply of, and no longer serve in the tasting room.)  Availability is limited, so be sure to stay tuned to reservation links through our events calendar! I hope you decide to take advantage of these fun events to get to know Scott. At the very least check out and follow his new profile @streymaker on Instagram!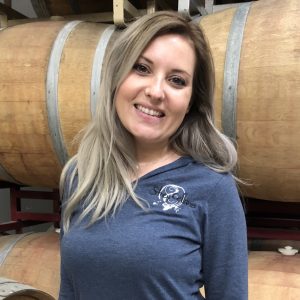 Author's Note: My name is Justine, and I have been a part of the Strey Cellars family since infancy. Responsible for various roles, my favorite has been penning their blogs. During the hiatus of the pandemic, I took a leap of faith and began blogging and writing for different niche websites. You can search them through my IG @justinethewitch. Strey Cellars is my home away from home and will surely be your new favorite Ventura County Winery. If this is your first visit to our blog, you'll notice that I write as if we are old friends because this is the energy of our winery. Visit sometime and see for yourself! If you enjoyed this blog, please share it with a friend. Cheers!